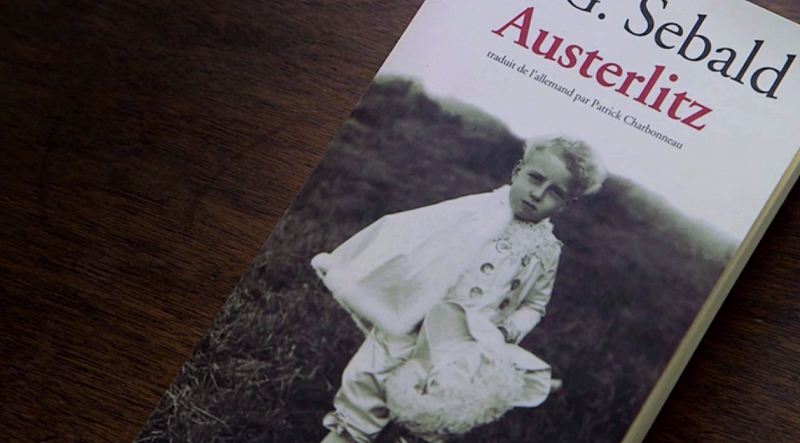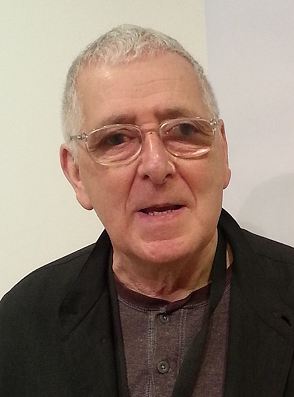 Austerlitz

Eines Tages fällt dem französischen Filmemacher Stan Neumann Austerlitz in die Hände. Er findet im Buch den Amateurfotografen und passionierten Sammler aller Arten von Bildern Jacques Austerlitz, brillanter Kunsthistoriker mit ausgefallenen Ideen, besessen von der monumentalen Architektur des 19. Jahrhunderts. Doch Austerlitz quält auch das schreckliche Gefühl der Leere: seine eigene Herkunft kennt er nicht, hat keinerlei Erinnerung an seine ersten Lebensjahre - bis er eines Tages eine Spur findet ...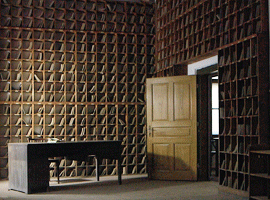 Der Film "Austerlitz" - gesendet 2015 auf ARTE - zeichnet Jacques Austerlitz' Suche nach den Geheimnissen seiner Herkunft nach. Sein Weg führt ihn von Antwerpen nach London, von Paris nach Marienbad und von Prag ins KZ Theresienstadt. Und in den Abgründen der Geschichte findet Neumann auch die verlorenen Bruchstücke seiner eigenen und der kollektiven Erinnerung wieder.

Das Werk Stan Neumanns mit vielen wörtlichen Zitaten und einer schier unglaublichen Zahl an Fotografien und Filmszenen macht eine elementare Seite von Sebalds Opus Magnum lebendig und sichtbar.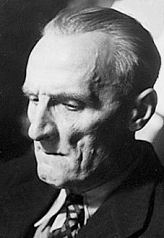 Stanislav Kostka Neumann (1875 - 1947), Prager, wird 1894 im Omladina-Prozess als einer der geistigen Führer der Bewegung zu einer einjährigen Gefängnisstrafe verurteilt, beginnt danach zu dichten - zuerst auf Latein - und danach unter mindestens 25 Pseudonymen, ist Anarchist und begründet die tschechoslowakische kommunistische Partei mit.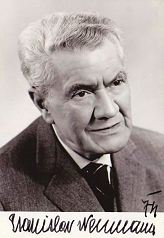 (1902 – 1975), der Sohn von Kostka, Bühnen- und Filmschauspieler, auch Kommunist, gehört zur Prager Prominenz.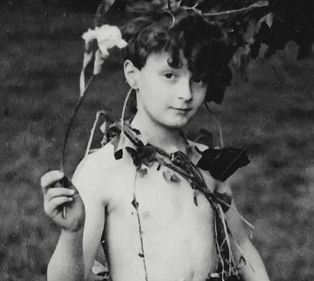 Dessen Sohn Stanislav Neumann (1927 - 1970) verhaften, als er 16 ist, die Deutschen zusammen mit einer Gruppe von etwa 50 Gymnasiasten, bringen sie nach Theresienstadt und am 2. Mai 1945 erschießen sie die ganze Gruppe - Neumann überlebt als einziger - weil er Typhus hat.
Vom kleinen Funktionär steigt er zum Kulturattaché auf, bricht nach 1968, als die Sowjets in Prag einmarschieren, mit der Partei und begeht Selbstmord.

Sohn Stan Neumann, geboren 1949 in Prag, geht 1959 mit dem Bruder und seiner amerikanischen Mutter Claudia Ancelot (geschieden, 1933 aus Deutschland emigrierte Jüdin, die bei Radio Prag und als Übersetzerin arbeitet) nach Frankreich. Nach dem Prager Frühling verbringt Stan alle seinen Ferien bei den Verwandten in Prag, fühlt sich in der Stadt an der Moldau mehr zuhause als in Paris. Dreht 1996 den bekannten Dokuemtarfilm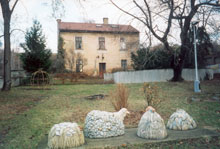 A house in Prague. Eine Villa in Žižkov, wo sein Urgroßvater zu Beginn des 20. Jahrhunderts eine anarchistische Kommune gründete und seine Nachkommen lebten. Als der Fimemacher sich vertieft in das Dasein des Hauses und seiner Bewohner, fängt er an zu erkennen, dass die Situationen viel komplexer, schwieriger, in einer bestimmten Art und Weise schmerzhafter, aber auch viel lebendiger waren als heute. Und das war - wie die Folge aller seiner größeren Filme - in einer bestimmten Art und Weise Befreiung für ihn.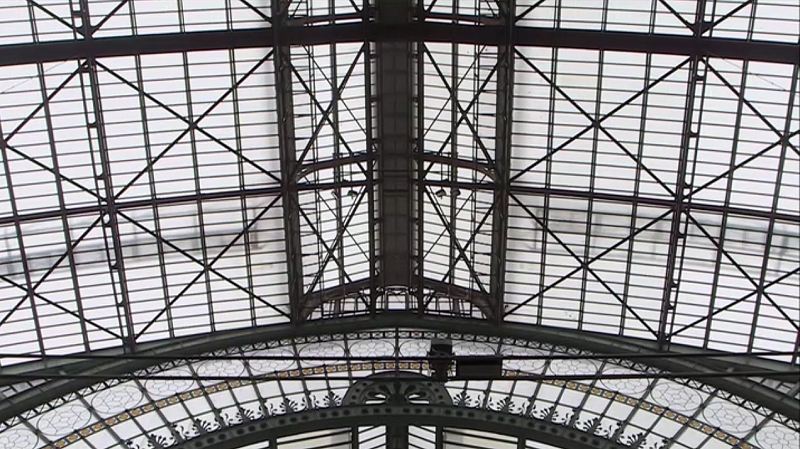 Manchmal kauft man ein Buch und lässt es eine Zeit lang liegen. Irgendwann öffnet man es, gedankenverloren, und steht auf einmal dem größten Geheimnis gegenüber, das man selbst tief im Inneren trägt. Genau das ist mir mit Austerlitz passiert, dem Buch von Sebald. Ich hatte wegen des Titels und des Buchumschlages einen historischen Roman erwartet. Stattdessen fand ich eine seltsam vertraute Geschichte mit deren Schwarz-Weiß-Fotografien und ihrem Interesse für die Architektur des 19. Jahrhunderts, vor allem für große Bahnhöfe, wie dem von Antwerpen, dem Ort der ersten Begegnung mit dem Titelhelden.

Zum Film


Interview mit Stan Neumann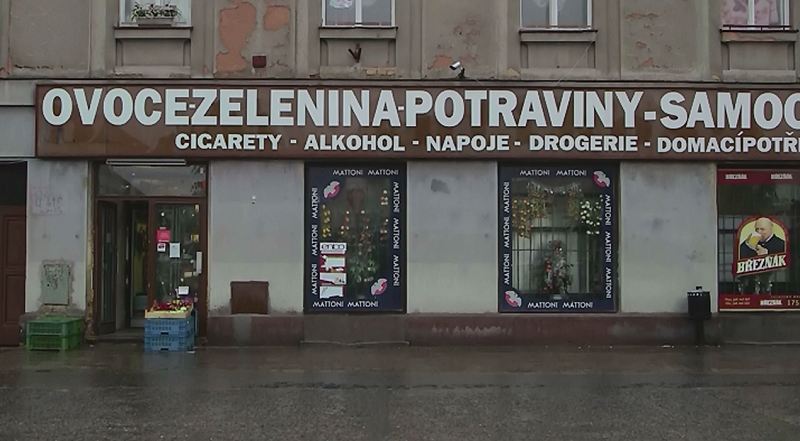 In her essay on the late German author W.G. Sebald, Susan Sontag began with the question: "Is literary greatness still possible?" The answer was undoubtedly yes, and she went on to describe the brilliant way in which Sebald mixed fact and fiction in a series of books that tackled Europe's destructive past through the melancholic peregrinations of a narrator - often the author himself.
Sebald's final novel, Austerlitz came out the year of his death, is now the subject of a very Sebaldien film adaptation by Paris-based Czech director Stan Neumann, with Leos Carax regular Denis Lavant (Holy Motors) playing the titular hero. Revisiting the book's portrayal of memory, loss, creation and devastation through narrative techniques - photographs, archives and meta-fictions - that mimic the original text, Neumann crafts a worthy homage to a modern literary giant that should find fest, museum and niche art house play after an opening slot at the Cinema du Reel festival.
Published in 2000, the novel combined many of the author's favored themes into a single character: AtUsterlitz (Lavant), a wandering scholar obsessed with 19th century architecture and susceptible to bouts of depression, who gradually uncovers the truth about his past - one that's inexorably linked to the destruction of World War Two.
Both the novel and the movie take us through Europe's shattered history, with stops in Brussels, Greenwich, Antwerp, Marienbad, Prague and Paris, though the film takes an additional meta-step by making Sebald himself another subject of the story. Beginning with Neumann describing how he first came upon the novel, and featuring scenes where he dissects the author's prose (and discovers some heavy borrowing from Marcel Proust, Franz Kafka and Walter Benjamin), Austerlitz is not so much a filmed book as it is a film about a book, breaking down the walls that divide documentary and fiction, just as Sebald blurred the lines between the two in his writing.
It's an austere technique that may put off viewers who prefer either one genre or the other, but it soon offers its rewards as we follow Austerlitz through his many digressions and obsessions - with train stations, hidden doorways, bricked-up windows and ornate facades - until he arrives at the heart of his tale, and we learn how seemingly intellectual preoccupations would lead him to unearth the dark secrets of his own life. Again one-upping the book, Neumann inserts details of his personal history during these latter sections, blending the film's auteur with the novel's author and character.
Reciting Sebald's text directly to the camera, Lavant gives one of his typically physical performances, portraying a delirious savant who oscillates between fascination and desperation as he digs up various cultural artifacts that resonate with his past. Neumann inserts lots of the photos featured in the original book - one of the trademarks of Sebald's style - while adding a few more elements, including footage from a propaganda film made by the Nazis at the Theresienstadt concentration camp.
While the mix of photographs and moving pictures is nothing new (there are moments in Austerlitz that recall the work of Chris Marker), Neumann uses the voice of Sebald to give his imagery a particular weight, even if the HD lensing (by Ned Burgess) can sometimes feel too crisp compared to the rest of the material. The result is perhaps the closest one can get to reading the original text - ever-respectful of the writer's words while cleverly, and movingly, translating them to the big screen.
Jordan Mintzer